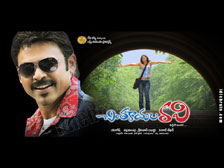 Mundu ga oka maata cheppali, modatlo songs vinnapudu assalu nachaeldu, oka 4 to 5 times vine varaku assalu ekkadaledu, Kaani ippudu Songs hum cheyyakunda undaleka pothunan...
Hindo lo TOP music albums ichina vishal, shekar album ante chaala expectations untai, avi reach aindi ane cheppochu
Bagundey Bagundey:

A good melody song, songs annitilo bollywood songs vintunna feel kaluguthundi, Vijay Prakash voice kuda corret ga alane match aindi. Charanalalo lyrics kuda bavunnai, song story kuda ardam avuthundi baaga vinte, Nuvvu naku nachav lo na choope ninu vethikinadi song gurthuku vasthuni
Sunitha:

One of the best teasing song in recent time, ante e madya kaalamlo ilanti paatalu raledu ane cheppukovali, Lyrics aite superb ga unnai, Sunitha peru unna ammai mee frd aithe oka range lo adukvoachu, Shankar Mahadevan gariki hats off, song ni oka range lo teesukellipoyaru. Beat kuda chaala bavundi.
shaava shava :

Pakka bollywood type song, beat kuda alane start avuthundi alane untundi. Fast ga untundi song, santhosham lo diridiri song type lo. pedda ga cheppukotaniki em leka poina. song aithe movie lo bore kaadu. time pass song
Merupula:

Shreya goshal song, inka cheppedi emundi , female voice keka, daniki thodu rajesh sweet voice kuda add aithe, manchi melody ne kada. Interval tarvatha vache duet type song. song bavundi chaala.
Endhuko:

Endhuko e song enni sarlu vinna naaku peddaga nachaeldu. So inka e song gurunchi entha takkuv matladukunte anthe manchidi, sarina situation lo padaka pothe janalu bayatiki velli vaceh type song idi.

.
Valla Valla:

One more fast beat song in the album, Na guess correct aithe movie lo hero intro song avvochu. Dance vesthe bavunnu anipinchela undi beat. andhulone valla valla bit vacinnapudu inka bavuntundi song. kay Kay voice inko asset e song ki...
overall rating: 3.5/5
Modatlo peddaga nachaka povachu, opika unte oka 3 to 4 times vini choodandi appudu meeke nachutai songs. ledante movie vachaka aina songs nachutai janalaki.
ALL THE BEST to CHINTAKAYALA RAVI team