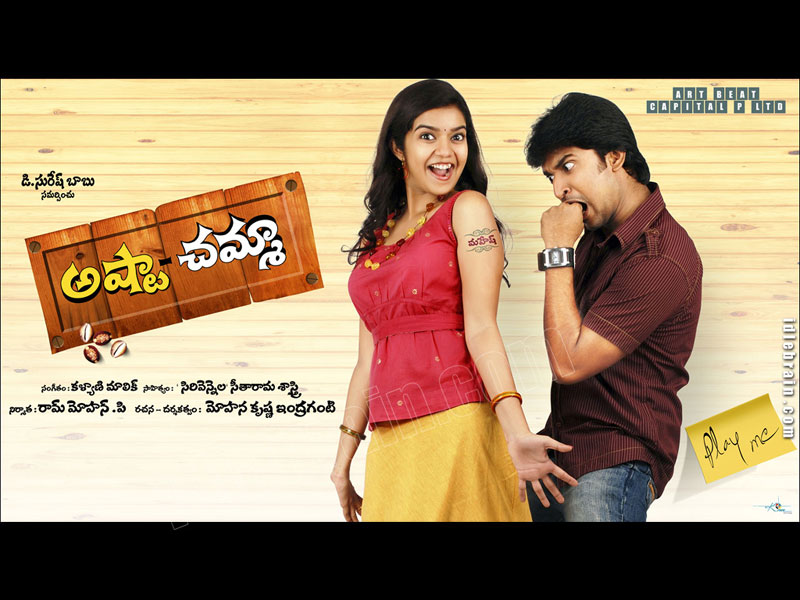 Audio release ainappude anukunna movie minimum guarantee movie auvthundi ani, expect chesina danikante ekkuva ga superb ga undi movie.
Main Highlights:
Casting

:

Asalu andaru chaala baga chesaru, andariloki Srinivas avasrala (Anand in this movie) asalu motham show ni steal chesesadu ani cheppukovachu, dialog delivery kaani, body language kani superb. TFI ki oka manchi actor dorikadu ani cheppukovachu,
Swathi gurunchi cheppukovali kaani swathi gurunci pratyekam ga cheppukunedi emundi, Thanu bayata ela untundo movie lo nu alane undi, Kaaka pothe konni scenes aithe aripinchindi for example: Rambabu peru gurnchi cheppinappudu thana performace hightlight bit ani cheppukovachu movie ki... He is my husband Mahesh, ade rambabu anuko, he is my husband rambabu ani cheppinappudu thana expressions aithe ultimate .
Nani, assit director ga try chesthu hero aipoina Nani kuda a role ki chaala baaga suit ayyadu. Dances lo kaani acting lo kaani he has lot of ease. and screen presence kuda bavundi. Manchi scripts enchukunte ika meedata manchi hero ga nilabade avakasram kuda undi, Bhargavi role chinnade aina innocent village girl ga baaga chesindi
Music:

Songs superb ga unnai vinataniki ani a roju cheppanu, choodataniki kuda chaala chaala bavunnai. BGM kuda coooooooooool.
Dialogs and direction:
dialogs kuda Mohan krishna gare raasaru, chaala bavunnai, simple ga unnai at the same time funny ga unnai, inka direction ante chaala simple story line ni inka andam ga choopincharu, ekkada bore kottakunda, inka inka cheppukuntu pothe chaala undi..
Side lights:
akkadakkada swati and jhansi scene konchem over ainattu anipisthai and climax lo suddeng a vache twists kuda edo tv serial choosthunna feel teesuku vasthundi.
Ivanni pakkana pedithe, Asta Chamma Oka Manchi Cinema, Tappaka Choodandi.